Welcome!
My name is Jody Whelden.  I am so pleased you are visiting.
Winter 2019
"The heart's intuition is the outpost to the world. It registers each moment, integrates needs and knows the direction of next steps. It is the bridge to Source and back again."
Greetings! Thanks for visiting. Here is my Winter update… Right now my creative time is dedicated to writing my first fiction book and in final revision(I ope!) on Spirituality of Illness book.. I post in my blog, here, occasionally. On request, I speak on 21st Century Spirituality. And, I love being an officiant for weddings and memorial services. See menu for the contact sheet to get a message to me.
Find your freedom and create! The universe needs your vision made real as much as you need the sustenance of the universe.
Peace,  Jody                                                             02/19 Wisconsin
Happy Valentine's Day Everyone!
 Now doing WEDDINGS and
MEMORIAL SERVICES –
Spiritual but not Religious.  

See samples in menu item Weddings and Memorial Services
and
<<<On Hold.>>> APRIL 2018, TASTE OF MY NEXT BOOK – SPIRITUALITY OF ILLNESS –
(This book is on hold until I find a publisher.  It is really all done except for a few edits, but the fiction has pulled harder on me so that is what I am doing for now. JDW 9-2018)
Happy Spring to all.  My book –  Spirituality of Illness: A Heart/Intuitive Centered Approach is getting closer to being published!!  Here is a preview —  The Preface – designed to introduce this new concept and talk about what I will be doing in the book.  See BLOG, April 2018, at right, to read the whole piece!
and
---
CARDS, STAMPS, MUGS, TOTE BAGS WITH MY HEART-CENTERED DESIGNS 
Go to https://zazzle.com/jodywheldenart to purchase cards, mugs, shirts and stamps with my original designs!
Love, Jody
Sort: newest | popular Showing 21 - 23 of 23 products. << < 1 2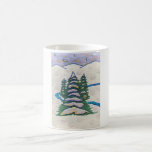 Sort: newest | popular Showing 21 - 23 of 23 products. << < 1 2
~~~
MY PRESENTATIONS
Be in touch for speaking or workshops on: 
A Higher Choice: The Heart-Centered Path to Living & Wellness.
"Jody's message is so clear and affirming–and her group work helps you feel the message in a way beyond words." Rev. Dr. Tony Larsen, Senior Pastor Emeritus, Olympia Brown Unitarian Universalist Church, Racine, WI
"Love learning from you Jody!  It is good for my heart and my head in my personal and professional life."  Sally B., Hospital Chaplain
"You have proven yourself a speaker of great insight and wisdom.  Your vast experience and professional training coupled with your innate ability to engage an audience made for a very satisfying experience.  It was obvious from the questions that came after your talk that your ideas resonated with many, stimulating a lively discussion." Dennis N, Hospital Chaplain
See Menu for more Information, or write me at jody@jodywhelden.com.